Annual Meeting
2019 NOVEC Annual Meeting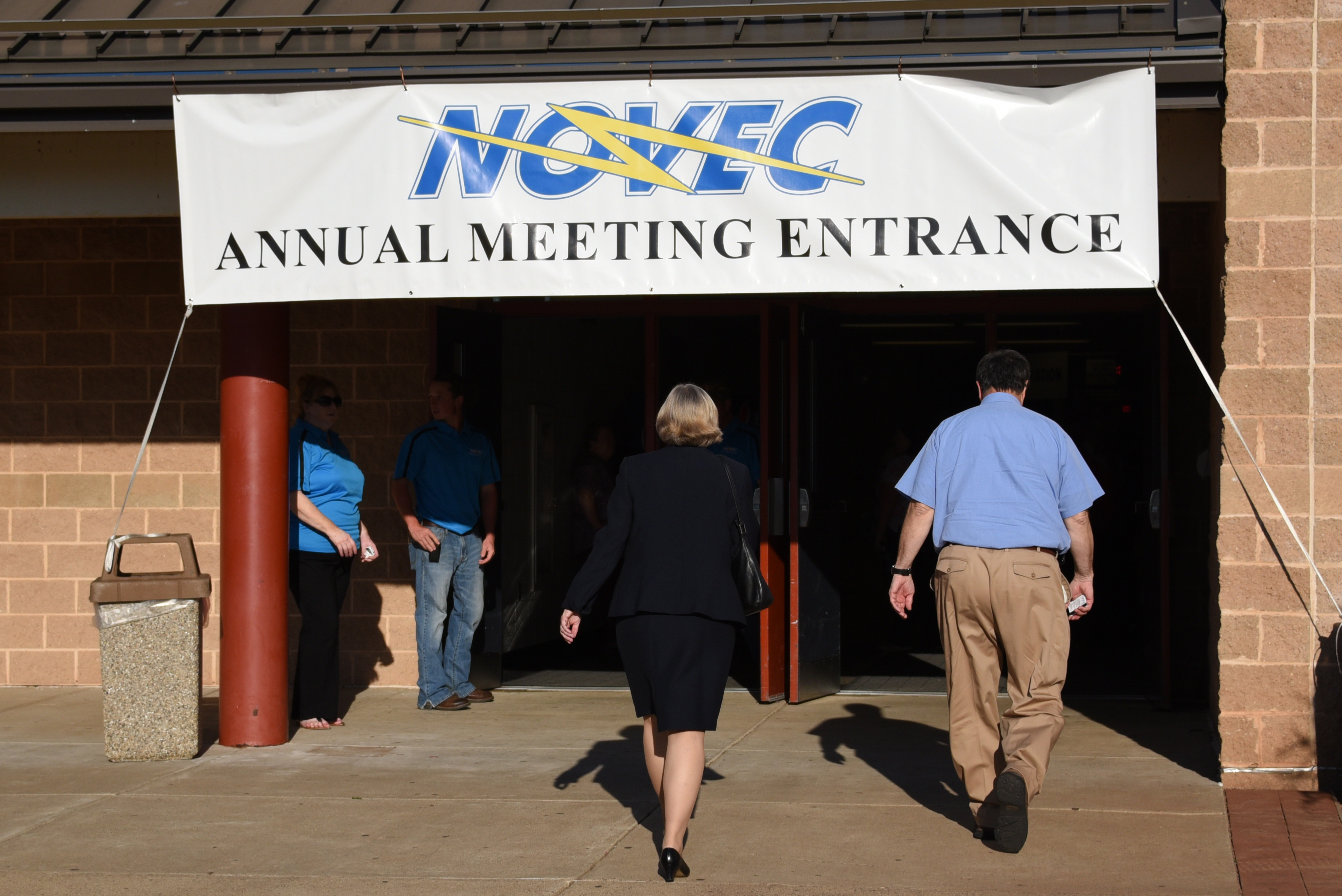 NOVEC's annual meeting was held Wednesday, September 18, at Battlefield High School, 15000 Graduation Drive, Haymarket, VA 20169. Members had the opportunity to see Co-op displays, eat a complimentary dinner, hear state-of-the-Cooperative reports, ask questions, and – most importantly – vote for one board director. Members have the duty and privilege of electing directors to represent them on the board. Co-op members who were unable to attend the meeting could vote by eProxy.
During the business portion of the meeting, Board Chairman Wade House and NOVEC President/CEO Stan Feuerberg gave state-of-the-Cooperative addresses. 
Director Nominations
In 2019, members elected Brent George to represent District 2, which comprises most of NOVEC's territory in Loudoun County.  See map below.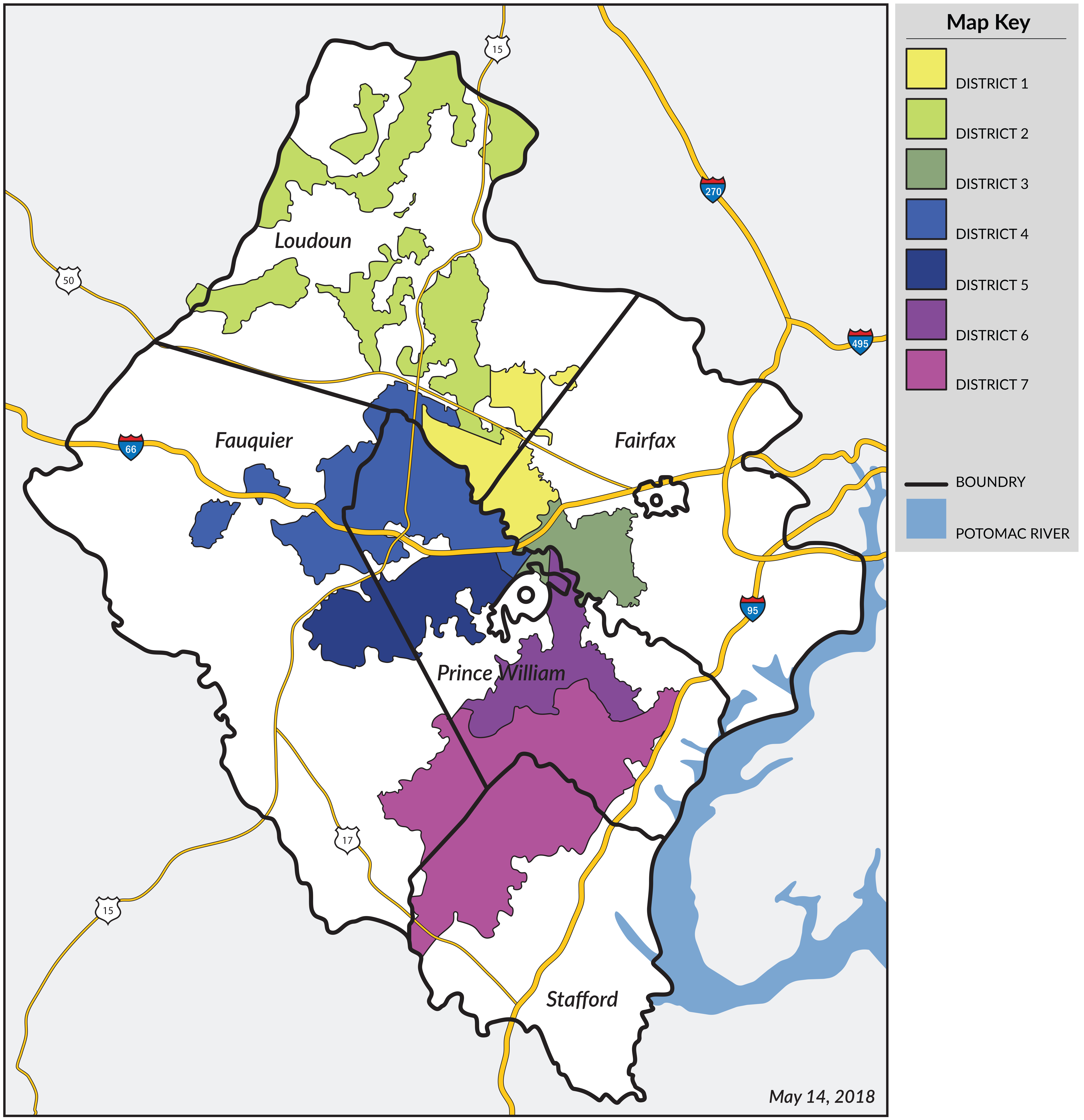 The Cooperative's bylaws say in Article IV, Section 7: "Nominations for directors shall be made by any 15 or more members in writing over their signatures, said written nomination petitions to be delivered to the office of the president/CEO not less than 70 days prior to the next annual meeting. The secretary shall direct that the nomination petitions be published, online or in print, to the membership and that they be posted at the principal office of the Cooperative and shall mail with the notice of the meeting a statement of the number of directors to be elected and all the nominations made for said directorships. No additional nominations shall be made from the floor at the meeting of the members."
Article IV, Section 5 says: "As herein specified, all nominees shall be actual bona fide residents and domiciliaries of the particular districts from which they are nominated. Further, no member shall be eligible to become or remain a director of the Cooperative who is not an actual bona fide resident and domiciliary in the area served by the Cooperative, or who is in any way employed by or financially interested in a competing enterprise of a business selling electric energy to the Cooperative. When a membership is held jointly by two persons, either one, but not both, may be elected a director."
An independent firm conducts background checks of all candidates and provide results to the NOVEC Board of Directors and the Nominees Evaluation Committee.   
Click here for more information about our NOVEC's Board of Directors.