Procurement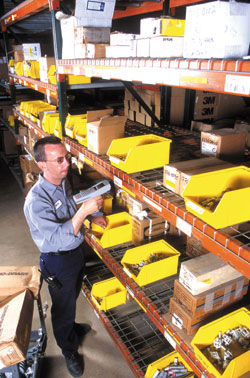 Procurement Procedures
The Purchasing department is responsible for all procurement activities. Please direct all inquiries to the NOVEC Purchasing Department, P.O. Box 2710, Manassas, VA 20109, fax: 703-392-1512 or via email at novecpurchasing@novec.com.
General Vendor Information:
A competitive bidding process is used consistent with good business practices as well as in conformance with requirements set forth by the Rural Utility Service.
Office supplies are currently contracted on a two-year basis.
Office furniture is competitively bid on a recurring basis.
Current personal computers are standardized on the Dell platform.
All utility equipment must meet NOVEC specifications.
All utility equipment suppliers and manufacturers subject to monthly vendor grading/analysis based on delivery performance, quality and service. They are also subject to on-site visitation/inspection of facilities.
Fleet vehicles (automobiles and light trucks) are generally leased. Heavy trucks and equipment are purchased on a recurring basis.
NOVEC reserves the right to reject any and all bids, waiver informalities, and to contract in the best interest of the cooperative.