Contact: NOVEC Public Relations, 1-888-335-0500, communications@novec.com
MANASSAS, Va. – From Dec. 26 through Jan. 13, Northern Virginia Electric Cooperative will accept evergreen Christmas trees and greens at its technical center at 5399 Wellington Branch Road in Gainesville, near I-66. Trees and greens -- free of all decorations, ornament hooks, wire, and light strings — may be left in the parking lot in the area designated by orange safety cones.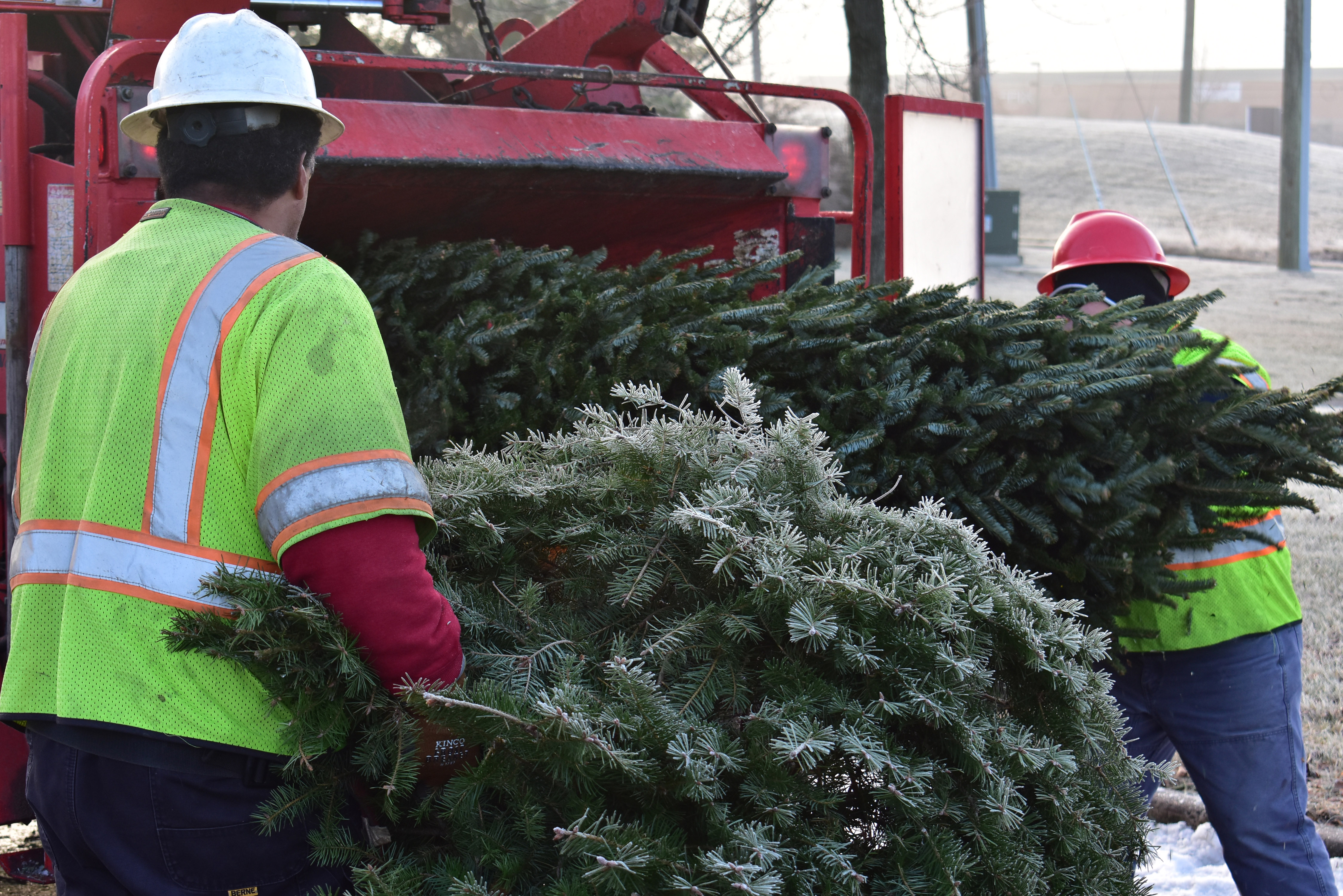 By recycling greens into woodchips and mulch, NOVEC's tree crews will reduce the amount of debris added to landfills after the holidays.
"Protecting the environment is a high priority at NOVEC," says Rick Carpenter, manager of Vegetation Management. "Recycling holiday greens is just another way we help our customers and the environment."
For more information about recycling holiday greens, contact NOVEC's Vegetation Management department at 703-335-0500 or 1-888-335-0500, extension 1600, or VegetationMgmt@novec.com.
About NOVEC
NOVEC, headquartered in Manassas, Virginia, is a not-for-profit corporation that provides electricity to more than 171,000 metered customers in Fairfax, Fauquier, Loudoun, Prince William, Stafford, and Clarke counties, the City of Manassas Park, and the Town of Clifton. The utility serves more customers than any electric co-op in Virginia and is one of the largest electric cooperatives in the United States. For more information, visit www.novec.com or call 703-335-0500 or 1-888-335-0500.
NOVEC is an equal opportunity provider and employer.